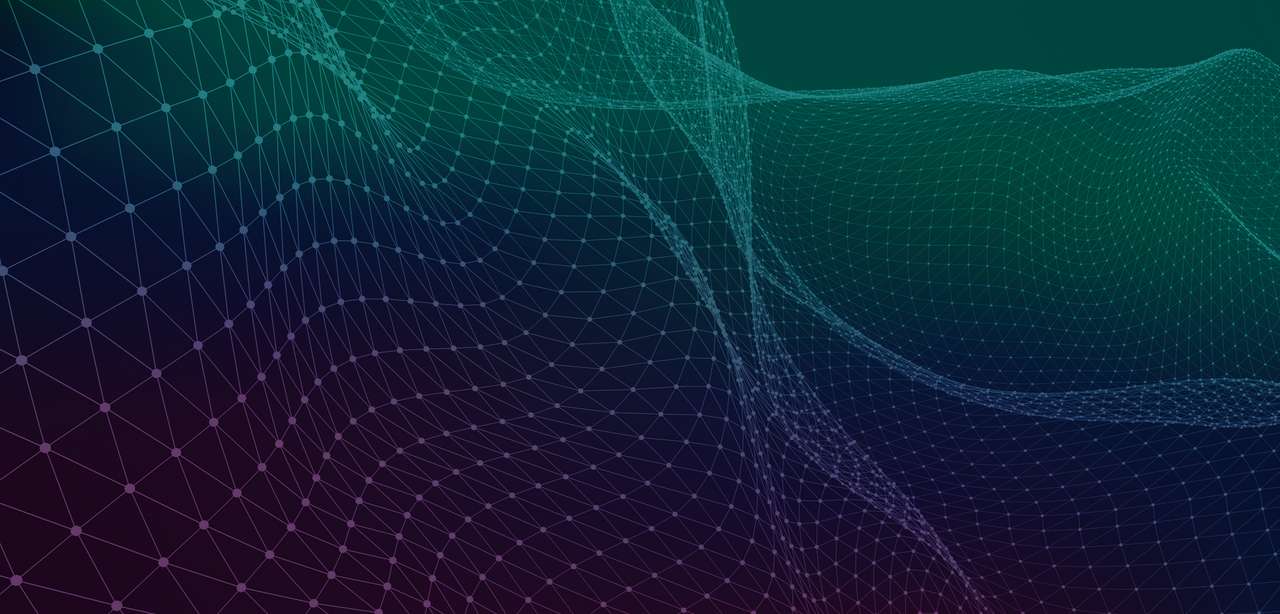 Clinical Applications of Scientific Innovations
In Functional and Lifestyle Medicine
Music City Center Nashville, TN
Your can't miss event of the year!
Advanced Nutrigenomics
Autoimmunity
Pediatric Care & Autism
Ketogenic Therapies
Anti-Aging & Cellular Health
CBD and Opioid Abuse
Click to Learn About CASI
Already Have
a CASI Code?
David M. Brady, ND, DC, CCN, DACBN, IFMCP

Yehuda Shoenfeld, MD

Nancy O'Hara, MD

Amy Berger, MS, CNS

Barrie Tan, PhD

Chris D'Adamo, PhD

Alex Capano, DNP

Dan Kalish, DC

Peter D'Adamo, ND

Dennis Goodman, MD

Kari Thorstensen

Jason Bosley-Smith, MS, LDN, CNS, FDN
A Fully Immersive Experience
CEs for variety of healthcare practitioner disciplines
Clinical Rounds and Protocol sessions
Product Expo & Research Review
Networking experiences
Celebration of our 30th Anniversary!
Speaker Bios
Dr. David Brady
ND, DC, CCN, DACBN, IFMCP

Chief Medical Officer, Designs for Health, Inc. & Diagnostic Solutions Lab, LLC

Dr. Brady has 28 years of experience as an integrative practitioner and over 24 years in health sciences academia. He is a licensed naturopathic medical physician in Connecticut and Vermont, is board certified in functional medicine and clinical nutrition, a fellow of the American College of Nutrition, and completed his initial clinical training as a doctor of chiropractic. Dr. Brady has been the chief medical officer of DFH for over 16 years and has been a guiding presence in product formulation and design, clinical education and support, quality control oversight and strategic partnerships for the company. He also currently serves as the chief medical officer for Diagnostic Solutions Labs, and is the director of the Human Nutrition Institute, and associate professor of clinical sciences at the University of Bridgeport in Connecticut. He has appeared on the plenary speaking panel of some of the largest and most prestigious conferences in the field including; IFM, ACAM, A4M, ACN, IHS, AANP, AIHM and many more. He is in clinical practice at Whole Body Medicine in Fairfield, CT, specializing in functional, nutritional and metabolic medicine.

Alex Capano
DNP, CRNP, FNP-BC

Chief Science Officer of Ananda Hemp

Dr. Alex Capano earned her doctoral degree (DNP) at Thomas Jefferson University. She was the first doctoral candidate of any discipline who focused on cannabinoid science under the guidance of the Lambert Center for the Study of Medicinal Cannabis & Hemp at Thomas Jefferson University. Dr. Capano is a faculty member of the Lambert Center and a Senior Fellow in the Institute of Emerging Health Professions. She is currently conducting research on the effects of CBD oil on opioid use in chronic pain patients and practices with a clinical focus on primary care and sexual and reproductive medicine.

Barrie Tan, PhD

Founder of American River Nutrition

Dr. Barrie Tan earned his doctorate in chemistry (University of Otago, New Zealand; 1979), and became a professor of chemistry and food science/nutrition (University of Massachusetts, Amherst; 1982-1992).His research expertise includes lipid-soluble nutrients (carotenoids, E vitamers, CoQ10, and omega-3s). He was the first to introduce tocotrienol's benefits to the nutrition industry, and developed the first-ever tocopherol-free tocotrienol product derived from annatto. Today, his research focuses on lipid-soluble nutrients that impact chronic conditions. Dr. Tan is the senior editor of Tocotrienols: Vitamin E Beyond Tocopherols (2013), and continues to collaborate with numerous universities worldwide to further tocotrienol research.

Chris D'Adamo, PhD

Assistant Professor, University of Maryland School of Medicine

Dr. Chris D'Adamo is a nutritional research scientist with expertise in nutritional supplements and natural products. He received his Ph.D. in Epidemiology from the University of Maryland School of Medicine and is currently an Assistant Professor with dual appointments in the Department of Family & Community Medicine and the Department of Epidemiology & Public Health. Dr. D'Adamo serves as the Director of Research at the Center for Integrative Medicine and holds faculty positions in the Gerontology Doctoral Program of the University of Maryland and at Maryland University of Integrative Health, where he was involved in creating the Nutrition and Integrative Health graduate program.

Dan Kalish, DC

Founder of The Kalish Institute

Daniel Kalish, D.C., is a pioneer, having developed his own model of Functional Medicine founded on 20 years of successful clinical results while working with over 8,000 patients in his private practice. He has certified over 700 practitioners worldwide in The Kalish Method which solves patient challenges through a proven lab based mentorship program addressing the three key areas of Hormones, GI and Detoxification. He has trained practitioners from Dr. Mercola's medical staff to Mayo Clinic physicians in Kalish Method functional medicine protocols.

Dr. Kalish received his B.A. in Physiological Psychology & Philosophy from Antioch College in Ohio and completed his Chiropractic degree in California. He also studied at the University of London and conducted research with biochemist Dr. Robin Monroe at Cambridge University. His studies led him to mentoring with renowned psychiatrist Dr. R.D. Lang utilizing drug-free treatments for schizophrenics.

Dennis Goodman
MD, FACP, FACC, FCCP, ABIHM

Director of Integrative Medicine at New York University

Dr. Goodman completed his Internal Medicine residency and was Chief Medical Resident at Montefiore Hospital in Pittsburgh, Pennsylvania, and completed his cardiology fellowship at Baylor College of Medicine in Houston Texas. A sought-after national and international speaker, he has been a visiting teaching professor throughout South Africa, Asia, and Europe, and has published many research articles in addition to three books on heart health, including Magnesium, Omega 3s and Vitamin K2. Dr Goodman has a practice, teaches and conducts clinical research at NYU and is also a Talk show host on Sirius Doctor Radio, and has appeared on numerous television and radio programs including FOX, NBC and WPIX. He is founder of the Preventative Medicine Lecture series at NYU. Dr. Goodman has consistently been named as one of New York's Top Doctors and USA Top Doctors as featured in the New York Times and New York Magazine. In addition, he has been named as one of America's Top Cardiologists and Top Physicians.

Nancy H. O'Hara
MD, MPH, FAAP

Dr. Nancy O'Hara is a board certified Pediatrician. Prior to her medical career, Dr. O'Hara taught children with autism. She graduated with highest honors from Bryn Mawr College and as a member of the Alpha Omega Alpha Honor Society from the University of Pennsylvania School of Medicine. She earned a Master's degree in Public Health from the University of Pittsburgh. After residency, chief residency and general pediatric fellowship at the University of Pittsburgh, Dr. O' Hara entered general private practice in 1993, and in 1998 began her consultative, integrative practice solely for children with special needs. Since 1999 she has dedicated her functional medicine practice to the integrative and holistic care of children with chronic illness and neurodevelopmental disorders such as ADHD, PANDAS/PANS, OCD, Lyme and ASD. She is also a leader in the training of clinicians, both in the United States and abroad.

Peter D'Adamo, ND

Chief Science Advisor and Head Formulator at D'Adamo Personalized Nutrition.

Dr. D'Adamo is a member of the inaugural graduating class (1982) of Bastyr University. He was voted the 1990 Physician of the Year of the American Association of Naturopathic Physicians. He has authored 18 health-related mass market books, including Eat Right for Your Type, a New York Times bestseller that has sold over 9 million copies in hardcover and has been translated into 70 languages. In 2011 he founded the Center of Excellence in Generative Medicine (COEGM) at the University of Bridgeport, which he directed as a Distinguished Professor of Clinical Medicine. Dr. D'Adamo defines generative medicine as 'computationally assisted personalized medicine.' He is the creator of Datapunk Bioinformatics LLC, which features many of his software applications, including Opus23, a clinical development environment tool for precision medicine. His bioinformatic interests include Bayesian network topologies and combinatorics; artificial intelligence, and creative information visualization.

Yehuda Shoenfeld, MD

Founder of the Zabludowicz Center for Autoimmune Diseases at the Sheba Medical Center

Professor Yehuda Shoenfeld is the founder of the Zabludowicz Center for Autoimmune Diseases at the Sheba Medical Center, which is affiliated with the Sackler Faculty of Medicine in Tel-Aviv University in Israel. Dr. Shoenfeld is the incumbent of the Laura Schwarz-Kipp Chair for Research of Autoimmune Diseases at Tel-Aviv University.

His clinical and scientific works focus on autoimmune and rheumatic diseases, and he has published more than 1960 papers in journals such as the New England Journal of Medicine, Nature, Lancet, Proceedings of the National Academy of Sciences, Journal of Clinical Investigation, Journal of Immunology, Blood, Federation of American Societies for Experimental Biology, Journal of Experimental Medicine, Circulation, Cancer, and others. His articles have had over 55,000 citations. He has written more than 350 chapters in books and has authored and edited 25 books, some of which have become cornerstones in science and clinical practice, such as The Mosaic of Autoimmunity and Infection and Autoimmunity, as well as the textbooks Autoantibodies, Vaccines and Autoimmunity, and Diagnostic Criteria in Autoimmune Diseases, all of which were published by Elsevier and sold by the thousands.